Happy Tuesday everyone! Hope your day is off to a super start.
I got mine off to a super start with a nice workout on the treadmill; nothing too crazy, since I'm still working to get back all 100% of my energy, but it felt great. I did my 45 minute treadmill interval walk, with a few amped up sprints in the middle and at the end (I had to get a little running in somewhere!)
So speaking of workouts, there's been a decision I've really been struggling to make for the past few weeks, and it's coming down to the wire:
Do I renew my gym membership, or is it time to say goodbye??????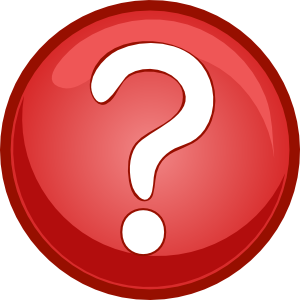 source
Here's a little of my reasoning:
My contract expired back in October – I had thought I signed up for a 2 year, but apparently only 1, so my gym automatically put me on a month-by-month payment plan, which is $10.00 more each month. NOT what I want to continue paying…
When I first signed up for the gym, I utilized pretty much everything that was available to me: cardio machines, weight machines, free weights, spin classes, Body Attack, Kickboxing, BodyPump…the list goes on! Since then, however, I noticed that I really only use a few of these things now.
Since buying our new treadmill, I'm able to do just about ALL of my cardio at home AND get it done first thing in the morning (definitely a PLUS).
I've also really been enjoying some of the different videos available to me on Exercise on Demand.
So after reading all of that, it may seem simple…
"Just kick the membership to the curb, Courtney! Save yourself some moola!"
It's almost that easy…except there's one thing holding me back…
BodyPump
source
I absolutely LOVE the BodyPump classes! They get my heart rate pumpin', they make me feel strong, and they kick my boo-tay much more than I would on my own.
But at the same time, when I looked back at my Workout Log, I realized that I haven't actually set foot in the gym since October 27…that was over a MONTH ago! I've certainly gotten some great workouts in at home, but I also know that I don't push myself as hard as I do when I'm surrounded by a class full of people.
So I'm really struggling here guys…
Do I renew the gym membership, just for the sake of my beloved BodyPump (and a few other classes I enjoy)?…
Or do I save myself the $19.99 a month and keep working out at home?
What would you do???