Well I don't know about you, but today is definitely one of those days where you end up scratching your head and wondering just where the heck the time went?
After my 9:00am acupuncture appointment (which went well, not much to report on), I was so incredibly tired that I came home and slept for a little over an hour. I know my body is still trying to catch up from this weekend's festivities, and since I have a packed three days ahead, I figured the rest was good for me.
That nap took precedence over today's planned workout, which means I've actually had two rest days in a row, but I'm cool with that. I was moving a LOT this weekend and I know I have a few awesome workouts on the horizon, including my first-ever Crossfit workout at Reebok on Friday.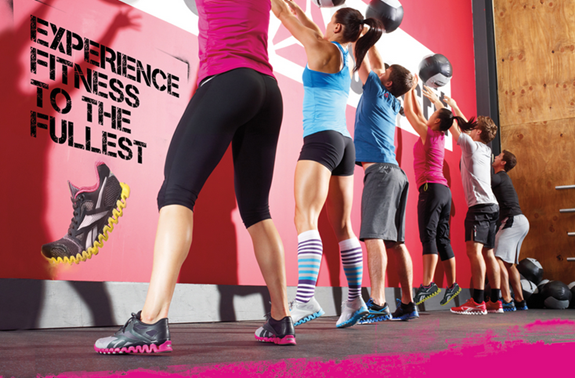 I can't wait to see what this latest craze is all about.
Lunch
Shortly after my nap, I ended up making some lunch. Veggies have been few and far in between lately, so I figured I'd make use of what we had.
I mixed up some lettuce, cucumbers, grape tomatoes, baby carrots, feta cheese, dried cranberries, and shredded chicken in a bowl and tossed it around with some light balsamic vinaigrette dressing.
It's amazing what a difference it makes when you shake everything up…probably my favorite way to eat a salad.
After lunch, I got to work on getting everything packed up for NYC & Boston, since I'll be leaving for the train station nice and early tomorrow morning.
As I was sorting through my bags, I happened to notice an odd bump in the bed that I knew hadn't been there earlier. Then I realized that it had been a while since I'd last seen Cody…
Well, wouldn't ya know.
My slick furry friend actually did this on me last week too and it's pretty clear that he is lovin' this new spot. He's not usually allowed in the bedroom because of my allergies, but if I'm constantly in and out of the room, I'll leave the door open for a while.
Obviously, he takes full advantage.
*****
I have to head in to work to train a couple clients this evening, then it's back and early to bed for this gal – I've got an early day ahead of me tomorrow.
New York City, here I come!
**FYI: Yesterday I had the pleasure of guest posting over on Paige's blog which is a super fun Q&A about me as a Personal Trainer. Feel free to head on over, check it out, and say hi to Paige!**