:) Happy Fashion Friday!! :)
On Today's Agenda: Fabulous & Fashionable Gifts Under $20.00
'Tis the Season to GIVE! I absolutely LOVE giving gifts. Seeing the look on someone's face after you've thought long and hard for the perfect gift? Well there's really just nothing else like it, is there?
However, as much as I'd like to go buck-wild and let my credit card smoke until its little magnetic strip desired, it's just not in the cards this year.
But that doesn't mean there aren't still great gifts to be found out there! That's why, for today's Fashion Friday, I'll share with you some great gifts for your favorite "Fashionista" – all under $20.00!
1. Victoria's Secret Bejeweled Eyes Deluxe Palette, $19.00
Some really beautiful, FUN colors for a night out on the town!
source
2. Stylish Door Stop, $9.50 (from Gifts & Gadgets Online)
For when you're sick of using the same old wooden block to hold the door open. ;)
source
3. Fingerless Knit Gloves with Jewels, $12.60 (from Kmart!)
Fingerless gloves are great for the Fashionista who loves to text or snap photos. ;)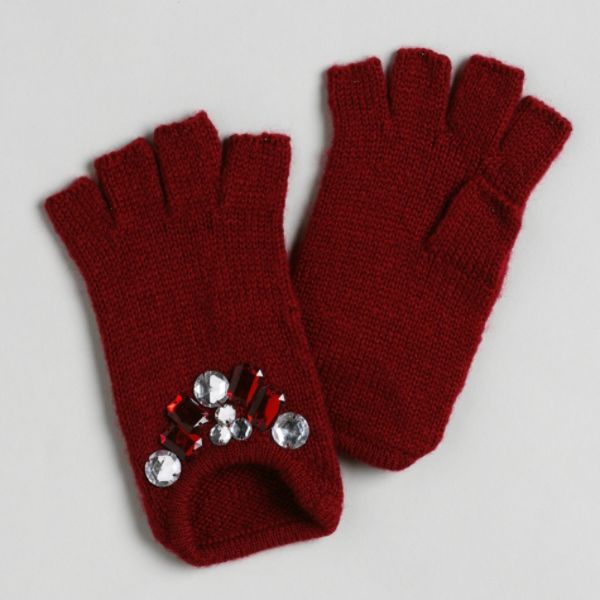 source
4. Cable Knit Convertible Gloves, $19.50 (from American Eagle)
For the Fashionista who likes the ease of fingerless gloves, but may still need an extra cover up (such as me, who gets to battle with the lovely Reynaud's Disease!)
source
5. Scarves
I'm a HUGE fan of scarves, both for keeping me warm and to add a little flair to bland outfit. Check out both of these that I found at Forever 21 – they're a steal!
Scarf & Glove Combo, $7.50(!!!) Viscose Jacquard Scarf, $6.50
6. Leopard Print Mannequin Stand, $8.80 (from Forever 21)
Hey, every Fashionista should have somewhere to hang her jewels! :)
7. Jumbo White Watch with Oversized Numbers, $15.99
I've been on the lookout for an oversized white fashion watch and I think I may have just found a winner! Would you believe this is actually from Kmart??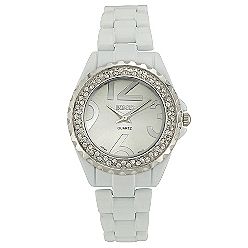 source
8. Button Tab Slub Cardigan, $12.50 (from Forever 21)
This is one of my favorite pieces in my wardrobe. These cardigans are so versatile – they can be worn over pretty much anything and can be taken through all four seasons. And at $12.50, they're worth getting in more than one color! :)
There really are SO MANY great gift ideas under $20.00 that are out there – it was so hard to choose just a few! Plus, online websites do a really great job of organizing their products into groups – so finding "Gifts Under $20" in a piece of cake!
Happy Shopping, all you savvy, bargain hunting readers you! ;)
Question for the Day:
What have been some of your favorite Fashionista gifts? (Either received or given)