Good morning! How's everyone doing this morning? Hope ya'll had a great weekend! Here's what went on over in my neck of the woods…
I really loved everything about this weekend. No commitments, yet fun and productive. Can't beat that, right?!?
*****
Workout
This morning kicked off the first day of the final phase of Tina's Best Body Bootcamp (yes, I really mean it this time). Today's workout called for 20 minutes of steady state cardio, followed by a pretty killer full body power circuit.
One of the things that I've really loved about this Bootcamp from Tina is how I can tell that she's been following the same format of exercise progressions that we both learned while studying for our NASM certifications.
According to NASM, the final phase of the OPT (Optimum Performance Training) model is the power level.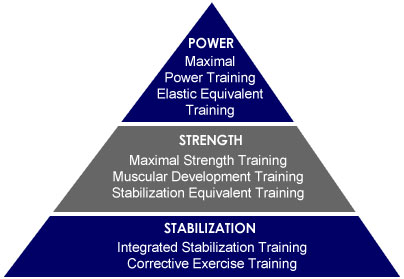 source
When an individual enters into a level of power training, that means that the training will begin to emphasize the development of two things: speed + power.
The GOALS of Power Training:
Enhance neuromuscular efficiency (ability of all parts of the body to work together)
Enhance prime mover strength (the muscle with the main source of power)
Increase power
Enhance speed strength
For today's power circuit workout, I had 10 moves to complete, each for 60 seconds, with 3 sets, making for a 30 minute routine. It included a mix of compound moves, functional exercises, and cardio drills which were all quite challenging when put together…but one move that killed me, and does every.single.time I do it?
source
I've come across these a few times in various workout videos that I own (including good 'ol Jillian) and they are always a killer. Pair that with the fact that the rest of the workout was challenging AND I was sore from yesterday's yoga and woooowheeee. I was spent by the time that was done.
Once I finished that crazy shebang, I showered up at work, finished up my morning shift with a group session, and now I'm back home to figure out some breakfast. I already snacked on a Clif Z Bar and a banana pre- and post-workout, but I'm definitely in need of something else…first things first, my mug of coffee.
And then I'm thinking that a slice (or two) of this will have to be incorporated…
Oh, I'm such a tease, aren't I?
Happy Monday!!
Question for the Morning:
Do you have any exercises that are always a challenge, no matter how often you do them?
What would you say you're more efficient with: speed or power?