Hey, guess what?
After work tonight, I'm headed out with some of my best girls to take care of some bridesmaid duties, and I think it's been way too long since I last gave you guys a tangents post. I actually forgot that the last one there was right before those major changes that were about to take place. Either way, I like to have fun with my tangents posts, so I think it's about time for the sixth installment. So, here we go…
Full of Tangents, Take 6!
-I'm still trying to decide if I want to go out shopping early on Black Friday. Jay and I have gone in the past, but only when there was a specific item we had in mind. Personally, I think anyone that goes out on Black Friday just to "browse" is out of their mind. If that's you, I'd love to hear all about your Black Friday experiences.
source
Usually, we figure it out once we start scanning the fliers on Thanksgiving day, but I do know that there's a certain little TV that we both have our eye on somewhere. I'm not telling you where though…
-Okay seriously, how funny is the Crazy Target lady??
Her commercials crack me up every.single.time I see them. Please tell me I'm not the only one?
-If I hear "Moves Like Jagger" or "Stereo Hearts" on the radio one more time, I think my head is going to explode.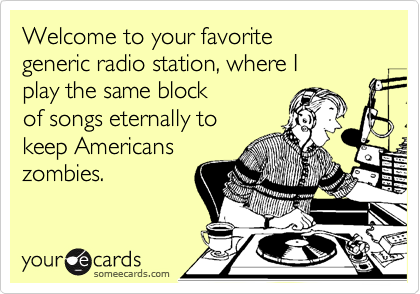 source
I don't know about where you live, but around here, the "Hit radio stations" overplay the latest songs like nobody's business, and these two songs have been playing on all three channels – at the same time – on more than one occasion. It's a little ridiculous, people. Bring back some early 2000 hits already!
-I recently came across this photo while going through some junk stuff in our office. Can you tell that that's me?
Kinda creepy, right? This was actually from probably about 5-6 years ago(?), for a photo shoot that I did for a paper company (oddly enough) that wanted the look of an American geisha girl. That white face paint took forever to put on, they dyed my hair dark, and those butterflies? They were real (but preserved) and were super glued into my hair. I actually had almost forgotten about that day until I came across the photo. Oh, memories!
-I'm pretty excited about Thanksgiving Eve. I know it's just a super hyped-up day to give people the excuse to go out and booze it up (hey, I did it last year) but it's still fun to go out and hang out with friends. This year should be no exception.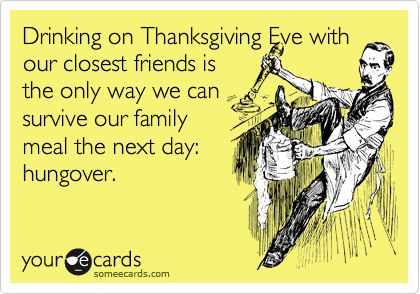 source
(Dear Family: Don't worry, I'm only kidding here. You gotta admit, it is funny though, right? I know you'll all be able to find the humor in it somewhere, even if it's at my own expense.)
-While I was searching to see if I posted anything on Thanksgiving Eve last year (which I realized I did not…probably a good thing, right Kate?) I did happen to come across this awesome workout that I posted that day which I really need to incorporate again soon. I'm surprised I forgot about that one.
-Remember when I got really excited about this email last year? Well, I just got it again a couple of days ago…
source
Let the cookie baking begin!
–Speaking of cookies, I've had a few requests to put together a post with some of my favorite cookie recipes for those of you looking to "get your bake on" this year.
I've still got to get an updated one together, but for now, feel free to check out last year's favorite Christmas cookie recipe roundup.
Aaaaand that about wraps it up folks. In case you're super bored and feel like checking back, feel free to check out Tangents Take 1, Take 2, and Take 3, and Take 4.
If not, I'll just catch ya in the morning.
Question for the Evening:
What tangents do you have to share tonight? Any you can relate to from this post?