1. My dinner on Tuesday night may or may not have consisted of a random Lean Cuisine panini I found in the back of our freezer and a donut and a half…
My MIL brought Lucas out to DD's on Tuesday while they were together for the day and she brought a half dozen of them back home for me and Jay. I'm fairly certain Jay has had none of them. And I'm definitely certain that I have a whole new love for Boston Cream donuts at the moment.
2. You guys know that I've been working hard behind the scenes here at STSL with the one and only Katy, making improvements here and there. You've already seen the Meal Planning Page and the Recipe Index (which also has a couple of minor new tweaks to it!), but now, I've also got a brand new Pregnancy & Babies page that I am just SO excited about!!
If you scroll through the page, you'll see that I've broken everything down my pregnancy (with Lucas, and with #2!), and I've also got separate categories for some of my favorite pregnancy posts, Lucas updates, birth story posts, and more.
I would absolutely LOVE it if you stopped by the new page and gave me any feedback you may have! You'll likely see that the old pregnancy page and Babies/Kids page have since disappeared because now I've got it all included in one. I'm excited, and I hope you guys are, too!
3. On the topic of pregnancy, I had my glucose test yesterday. I don't know my results, but my office has a "no news is good news" thing, so I'm assuming at this point that all went well (hopefully!). But really, am I one of the only people who actually enjoys the glucose drink?
Sure, it's super sweet (I opted for the fruit punch flavor) but I mean…it's good! I feel like anyone else I talk to says they think it's nasty. I say, pass me another!
4. Oh, and still on the same topic? I found this post by Brittany and her Thoughts on Post Baby Bod to be rather refreshing and awesome. I've already shared my thoughts on giving post baby body updates (aka, I didn't and still won't do them) and it seems as if we both have a pretty similar perspective.
5. We had a couple of amazing days of weather here this week. Specifically, Wednesday. Lucas and I spent the entire afternoon outside throwing rocks in the pond, playing in the dirt, playing in the sandbox, and just running around.
It just felt SO good to be outside in the fresh air again! Although we likely won't be sticking with the 80 degree weather for now, I'm hoping we'll at least stay around the 50s for a while.
6. Another perk of the warmer than usual weather this week? My beloved $1.00 cones from McDonalds. Totally had to grab one on Tuesday afternoon while out on my lunch hour.
They're perfect!
7. I've officially run out of my Triple Lemon Blueberry Muffins and I'm incredibly sad.
I will definitely be making a new batch this coming weekend!
8. I've been eyeballing this adorable bag from Target. The only question is…what color?!?
9. Okay, I'm just over the moon excited for my dear blog friend, Gina, who has recently launched her brand new Post Baby Bod Fitness Plan!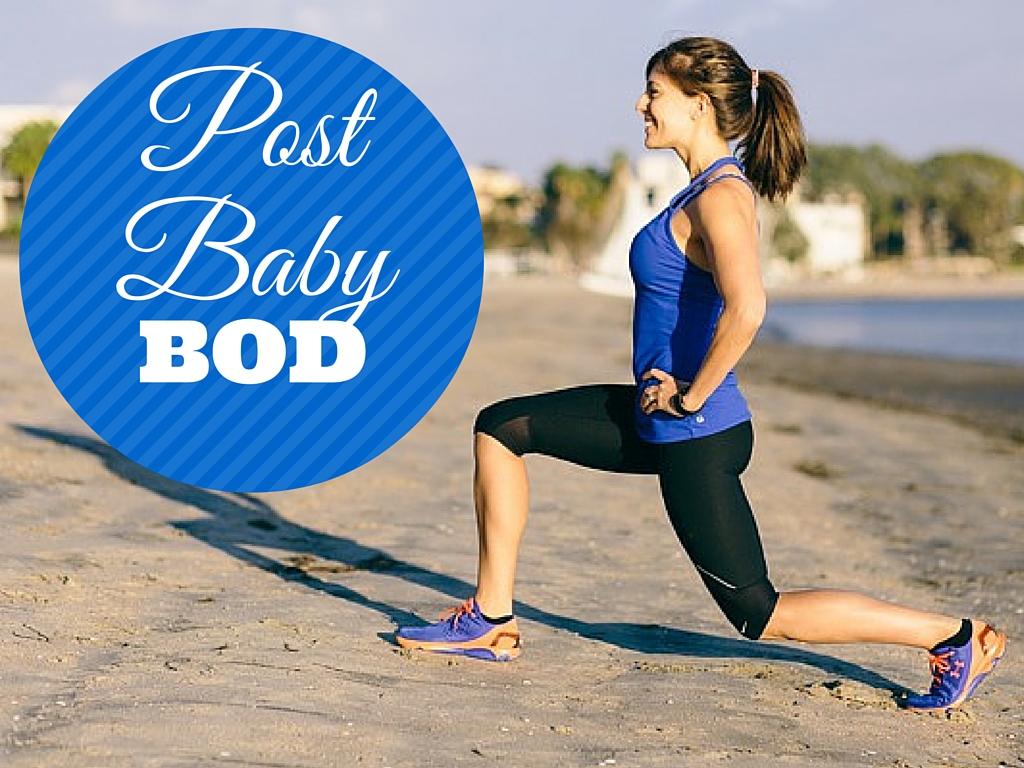 For any of you fellow mamas or mamas to be out there who may be looking for a solid, effective plan from a credible instructor, Gina is your girl. The plan takes all of the guesswork out of developing a fitness routine post-baby, and safely progresses from one 4-week module to the next, for a total of 12 weeks. I'm actually good friends with one of the girls who was lucky enough to test out the program pre-launch, and she raved about it! It's definitely something I'm considering for after baby #2 arrives, just to keep things exciting, fun, and new. And also to ensure I ease back into things correctly.
So if any of you have been considering a program like this, I'd 100% recommend checking out the Post Baby Bod Fitness Plan!
10. I just finished dinner about an hour and a half ago (on Thursday evening) and I'm now starving. I think it's about time to head to the kitchen then maybe sit and watch an episode of House of Cards. Anyone else watching and/or binge watch the whole season yet? I think we're on episode 4 now…but ooooo, that Claire. She is something else!!
Alright my friends, I'm outta here. I hope you have a fabulous Friday and a wonderful week ahead, whatever you may be doing! <3