Thank you to Ricola® Herb & Throat drops for sponsoring this post as part of an ongoing campaign with Socialstars. #swissherbs
As much as I love fall, let's be honest…fall also has its downsides. Specifically, the start of cold and flu season.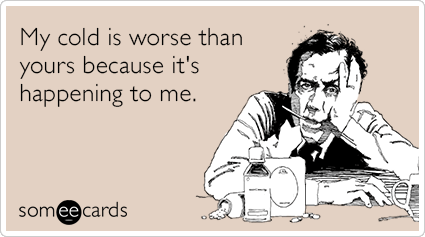 Colds are something I've come to expect once the cooler weather starts to hit. And with Lucas at a babysitter (where there are kids with older siblings who go to school), he wound up with his first traces of a cold the week after school started around here. Go figure?! Sick kiddos are definitely no fun…and either are sick husbands.
You feel me there, ladies??
As part of my partnership with Ricola®, they've invited me to put together a "cold and flu basket" that includes all of the essentials for my family. I thought it was a pretty cool idea, but also a good opportunity for me to take stock of what we have in the house now, since moving left us with stuff everywhere.
So, a few basics…
I either mix them with a carrier oil, like coconut oil, or diffuse them in our bedrooms for about 10 minutes shortly before bedtime.
They really are wonderful, and smell amazing, too!
So, there's a look at my "arsenal" for this cold and flu season.
…and of course, unpictured is wine because that basically cures everything, right?
How about you guys? What are some of your favorite go-to's when it comes to combating colds and the flu??
Get social with Ricola on Facebook: facebook.com/Ricola and Twitter: @RicolaUSA!