Gosh, today's lunch was awesome.
Sometimes, a big veggie-packed salad just does it for me, and today was definitely one of those days.
In the mix:
mixed greens
cucumbers
grape tomatoes
red onion
broccoli
corn
dried cranberries
shredded carrot
2 slices chopped deli ham
1 wedge The Laughing Cow Light Swiss Cheese
Tomato-basil vinaigrette dressing
I realized as I was packing my lunch up this morning that all of our mini containers that I usually use for salad dressing were in the dishwasher, so I did the next best thing…put the dressing at the bottom of the salad!
This way, the salad doesn't get soggy and you have one less dish to wash. And I need to do this more often.
I packed up a few other snacks to bring with me this afternoon, including the rest of the carrot that I shredded into the salad, a pear, and a 100-calorie bag of kettle corn.
You know I love me some kettle corn. :)
And, ummm, pears right now? They are SO good!
I didn't up packing anything for myself for dinner today, because I was too lazy this morning, so I'm keeping my fingers crossed that I get out at a decent hour again so I can just eat at home.
****
Quick Update: I finally got my Workouts Page organized today! Now you should be able to navigate through the different workouts a little easier, but I'm still working on going through some older posts to make sure I've found them all (there was actually a few that I had forgotten about!).
On another note, I had somewhat of a mini panic-attack this morning when I realized that I technically only have 9 more shopping days until Christmas and I really am nowhere near being done. Nowhere.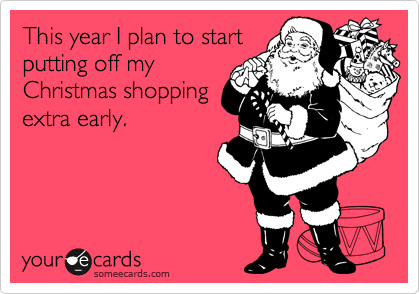 Every year I say that I'm going to be in top of it, and every year I inevitably wait until the last week or so. Worst part is…I'm not even positive on everything I need to buy. GAH!
Question for the Afternoon:
When do you usually do most of your holiday shopping? Are you finished yet?