How dare I leave you all in suspense this morning with my fun surprise, right?!?
Well, as I mentioned before, Jay and I usually don't do much for Valentine's Day, other than a card or an excuse to buy sweet treats. But it turns out, hubby had a little something else up his sleeve this year. He surprised me with a…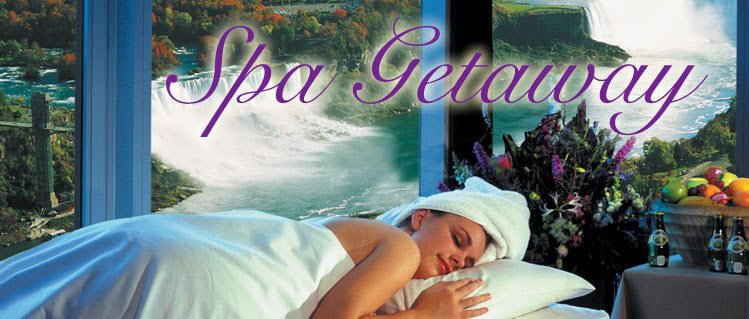 source
YES!! Jay and I will be enjoying a nice, relaxing weekend spa getaway within the next few weeks. He must have read my mind when coming up with this idea, because I could definitely use a little time away to relax.
He was actually pretty funny when he presented me with the surprise, seeing as though he started out by saying "So, I was going to get you a Valentine's gift, but I didn't…"
Gee, thanks??
Turns out, he wanted to surprise me with the weekend away, but he also wanted me to have a part in planning where we would be going. So rather than choosing on his own, we'll be checking out some different places to go in some of our neighboring states. Part of the gift is also so we can knock off another state on our Adventure Map.
Right now, we're thinking about some of these locations:
Boston, MA
Pocono Mountains, PA
Portland, ME
*If anyone has any good hotel/resort/spa recommendations in or around these areas, I would LOVE to hear them!!!!*
****************************
Now, let me fill you guys in quick on today's eats…
Breakfast was an exact replica of yesterday's cereal combo bowl. Delicious as always!
Lunch
Suuuuuper yummy, and dare I say, "springy" salad!
I topped a big bed of spinach with more of a fruit combo today: strawberries, red grapes, blueberries, chickpeas, fat-free feta, and some chopped pecans.
I drizzled the salad with a little balsamic vinegar + EVOO combo. It was such a nice change of flavors!
When packing today's lunch, I was really craving some carbs, so I made sure to include a couple slices of Mastroianni bread that we had leftover in the house.
Some afternoon snackage…
To make sure I was well fueled for today's workout…
BodyAttack!!
I haven't taken this class in months, but I was in the mood for a change, so I decided to revisit it today. If you've never taken, or heard of, BodyAttack, it's "a 55-minute sports-inspired cardio workout that's all about improving your speed, fitness, strength and agility." If you want to check out more details on it, you can click here. It's a super sweaty, intense workout!
Dinner
Jay and I hadn't planned anything special for dinner tonight, and I really wasn't in the mood for anything too difficult, so I whipped up a simple egg & cheese sandwich.
I cooked up 1/2 cup of Egg Beaters and topped 'em with some reduced-fat cheddar cheese.
Then I paired the egg and cheese with some fresh spinach, tomato slices, and a slice of roasted deli turkey, all on an Arnold's Sandwich Thin.
On the side, I finished up the rest of the tomato. I love fresh tomato!
I'm fairly confident that there will be some sort of chocolaty dessert consumed this evening while watching One Tree Hill. Just gotta go find some!
Question for the Evening:
What's the last good surprise you had??