Another year older? Yes.
Another year wiser? One would beg to differ.
I spent the majority of the day lounging around at home, keeping things pretty low key. Of course there was some cake eating involved, and at one point, I actually decided to go on to Jay's PS3 and download Tetris. I used to LOVE playing Tetris on the old school Nintendo game system!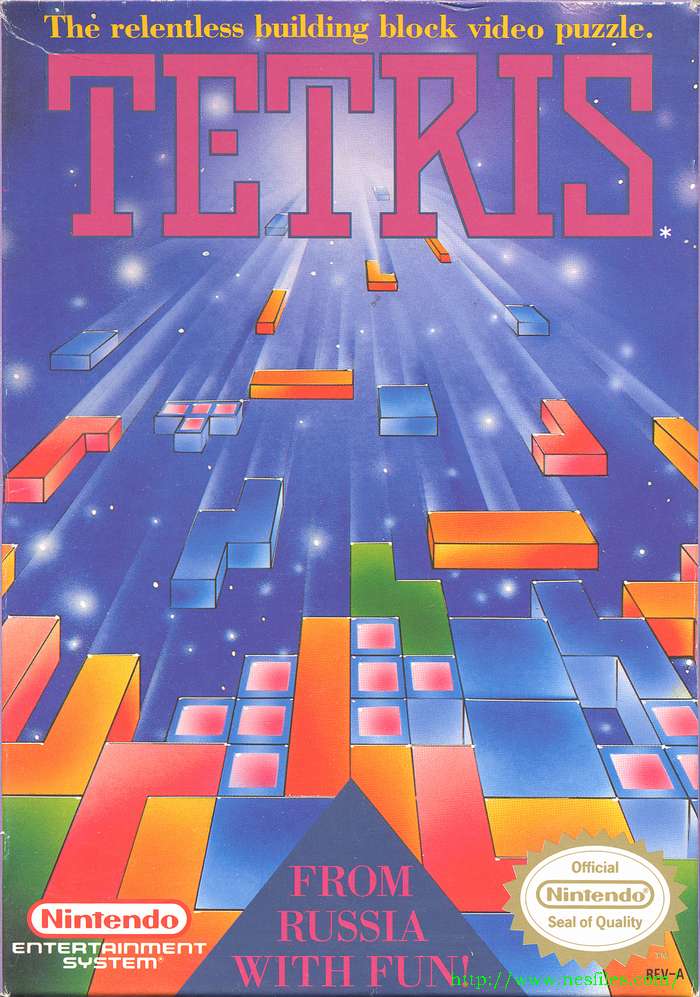 source
This evening, Jay and I met up with my parents and our friends Brian and Mal for a little celebratory birthday dinner at the Albany Pump Station.
The Pump Station brews some really great beers, but I decided to abstain from any special beverages after last night's abundance of frozen margaritas.
So I started dinner off with a small cup of their French Onion soup.
I've always been a fan of French Onion soup, but their description just made it sound so much more enticing…
Caramelized Bermuda and Spanish onions simmered in a rich broth topped with garlic croutons and served with bubbly Swiss cheese
It was a good choice. A very good choice.
And for my entrée, I ordered the Baked Veggie Wrap, which was provolone, spinach, mushrooms, tomatoes, Romano and feta chesses in a wrap, brushed with garlic butter and topped with sesame seeds. Served with a side of apple-cider balsamic
vinaigrette.
The wrap was amazingly delicious! Not only were the veggies and cheeses great, but the wrap itself had such a good flavor. I would definitely get this again.
Aaaaand, I debated on getting a side salad to go with my wrap, but then again, it is my birthday, so sweet potato fries sounded so much more appropriate.
After we finished up our meal, I was offered a dessert menu; and since I'm not usually one to turn down a sweet treat, I decided to order some Apple Crisp.
With a birthday candle!
The apple crisp itself was really tasty, but they had unfortunately just run out of vanilla ice cream. Booooo.
Jay and I shared, and it was a pretty small portion, so I may just happen to have room for a couple more bites of birthday cake before calling it a day.
I still can't believe I'm 27 years old…it just doesn't sound right???
Thank you to everyone for your sweet birthday wishes! You've all helped make my day a special one indeed.