1. Happy DECEMBER to you!! I still can't believe we're already here. Once again, this week absolutely flew by and I'm so bummed that I haven't been getting the chance to check in with you all more often! I always have the best of intentions, but then…well, you all know how it goes. But better sporadic than never, hopefully?!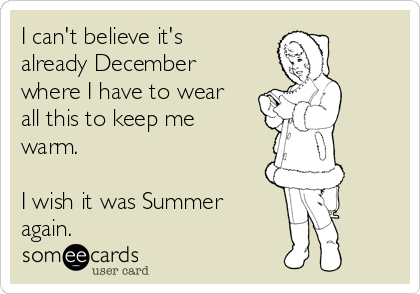 2. It's been a busy week, and it's also been a little tough on the mom guilt front. First up was Alex, who we discovered one night had thrown up all over his crib and we never even realized it until the next morning. Then there's Lucas, who had a couple of rough days and caused me to lose my cool on more than one occasion. He can be tough (I know that's so relative, since I only know my own kids and are well aware that others have situations far worse), and there are some nights when I go to bed wondering if I'm ever going to "figure it out" with him. Mannn, this parenting thing is something, isn't it?!
3. Even still, I don't think my heart could be any more full….
Playing with their favorite Wind-Up books and Pull-Back books from Usborne!
4. Jay made a super delicious, homemade mac & cheese dish for dinner the other night, complete with spinach, sun-dried tomatoes, and chicken. So good!!
5. For anyone who might be interested, Usborne just recently extended their Christmas shipping cutoff date!! If you're interested in partying with me, I have TWO slots left now, and I'm even offering an extra $50 in FREE books with a qualifying party. If you're interested, shoot me an email!
And remember, you don't need to have or attend a party to shop. You can do that anytime, HERE!! Let me know if you'd like some personalized recommendations for your kiddos – it's one of my favorite parts about being a book lady.  : )
6. You guys, I feel like I MIGHT actually get done with my Christmas shopping a little early this year!! I got a TON done between Black Friday and Cyber Monday, and I'm hoping to be done within the next two weeks. That's huge for me!! How about you guys?!
7. Okay, and continuing on with that…what are YOU asking for for Christmas?! I always have THE hardest time giving a list to someone…but then, inevitably, the day after Christmas I'll be like, ohhhh I need THIS, and THIS, and THIS! Gimme some fun ideas.
8. Just in case you were curious, we're about halfway through our last container of Rudolph's Mix over here. I'm wondering if I should just order a case?
9. I'm so excited to attend a neighborhood cookie exchange tomorrow!! Only problem…I still have no idea what I'm going to bake! You'd think having a blog full of cookie recipes would help, but no. So go ahead and share your favorite cookie exchange cookie recipes!!!
10. I need to start taking more photos again so I have more stuff to share! I also need to wrap this up and get to bed soon because I'm planning on (hopefully!) getting tail outta bed for another early morning workout tomorrow!
So with that, I'm off for today! I hope you all have a fabulous Friday and a wonderful weekend ahead, whatever you may be doing!