1. Well hello! Long time, no chat? I didn't realize how long it had been since I took a day off during the week but honestly, this has just been somewhat of a crazy week. My mind is running a mile a minute and basically just ALL over the place right now. I'm just hoping I'll be able to get a full nights' sleep this weekend without the whole "I'm awake and now I can't get back to sleep because my brain won't shut off." Isn't that the worst?
2. Lucas has yet to learn that, usually, we try to smile when we selfie…
We sent this photo to my dad yesterday to cheer him up after his shoulder surgery (keep powering through, Big Guy!), but no matter how hard I tried, Lucas was not interested in giving Papa a smile. Ahh well.
3. Last week, we got the chance to try out a delivery service from Farmbox Direct. Have you guys heard of them?
Farmbox Direct is a farm to table, CSA style, USDA certified organic produce delivery. Each delivery is customizable and we were sent their small produce box. It contained quite a bit of fruit and veggies!
I was really impressed with the fruit, and a few of the veggies went bad a little quick, but overall, it seems like a really cool concept.
4. Here's a little quote for your Friday, in case you missed it on Instagram.
I was quite a fan of that one. Who else is with me?
5. I have totally been loving this "Better than a Bra" Lace Bandeau that is pictured in the photo above, which I received from ThirdLove.
Please excuse the unwashed mess of a head of hair…I snoozed a few too many times.
I was recently invited to choose some new lingerie* (ooo, so fancy, right?!) so I spent some time browsing their site. Since I'm more about practicality than fancy-schmancy, I decided to just go with this bandeau and a pair of matching thong bottoms (are we getting too TMI here? Sorry).
I had never previously heard of the company, but I will say that the quality of what I received was amazing, and they have a pretty sweet selection, too! If any of you are interested, ThirdLove is also offering $10 off any order with the code "SWEETT10."
*The lingerie was provided to me free of charge.
6. Yesterday was another PJ Day for Lucas at daycare and, I'll tell ya, I am totally on board with 'em. And I get super jealous every time because I, too, want to partake in PJ day. Like, every day. That's not too much to ask, is it?
7. We are officially TWO WEEKS away from spring. Two weeks! Even though I'm sure it's not going to seem like it for a while (at least up here) knowing that we're close is giving me hope.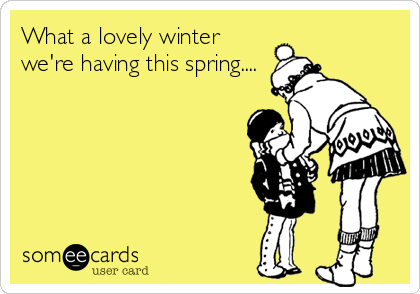 Call me a broken record, but I am just so. over. this. winter.
8. I've been thinking a lot about social media lately – both the good and the bad (maybe it's the Curt Schilling story that started it?) – and about where I spend the most time. Once I started looking at it a bit more, I realized that I most definitely spend the most time browsing Instagram, followed by Facebook, then probably Pinterest, and last would likely be Twitter.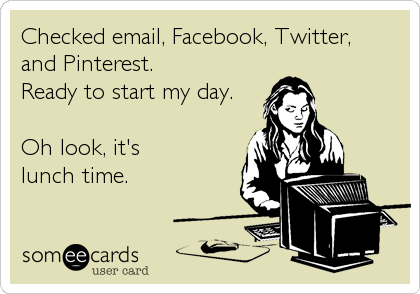 I'm curious…for all of you who are on social media, which outlets do you tend to spend the most time on?
9. Daylight Savings Time. Ohhhh, I am not ready for you! I can get on board with gaining an extra hour of sleep. But losing one? Ay yi yi…and ya never know how it's going to go with the kiddos either, of course. I honestly was sitting for a good 15 minutes trying to figure out, "Okay, if 7am is really going to now be 8am, does that mean Lucas is going to wake up an hour later or earlier than usual." Maybe I'm just dense, but I really had the hardest time figuring that all out.
10. You guys know what holiday is coming up…?! Jay and I have always enjoyed a good St. Patrick's Day party (Kegs and Eggs or green Jello- shots anyone?) but since our partying days aren't anything like what they used to be, I'm thinking I'm going to keep my festivities simple with a little baking. Specifically, my Marbled Irish Cream Cupcakes
If you haven't tried them before, you absolutely must. The Irish Cream Buttercream frosting? Ahhhh so good!
11. After months of going back and forth, I finally decided to bite the bullet and bought myself a starter kit of essential oils from Young Living.
I really haven't had much time yet to really dive through and experiment and/or read up on all of them, but I've been using a couple of combos on Lucas and myself and I'm really diggin' them so far. I'll be sure to keep you guys updated as I learn more!
Alright my friends, I'm wrapping it up here. I hope you all have a fabulous Friday and a fantastic weekend ahead! What's on the agenda? Anything exciting?