Disclaimer: I am a member of the Sears Blogger Squad and was compensated for this post. All opinions, as always, are my own. Thank you for your continued support!
I think it's pretty safe to say that everyone's holiday shopping habits are different. You can figure that out rather quickly as soon as you start talking to someone about something as simple as shopping on Black Friday. People either look at you like a crazy person calling you nuts, or they're ecstatic and can't wait to hit the stores.
Yeah, Cody calls those ones cray-zay.
But even for regular holiday shopping (not just the crazy hustle and bustle of the Black Friday or Cyber Monday deals that are now long gone), we're all different. Some of us (well, not us, maybe you) are fans of the slow build-up and begin shopping for the next year as soon as the presents are unwrapped.
Alright, maybe that's a little over-exaggerated, but I feel like every year my mom winds up texting/calling me to tell me that "she's found her first Christmas gift!" by the middle of the summer. I don't know about you guys but in the middle of summer, I'm hardly thinking about this…
I'm more about all of this…
But man, I WISH I could get started that soon! And every year I tell myself, "This is going to be the year! I'm going to have everything finished before Thanksgiving and it'll be smooth sailing!"
And every year…here we are almost two weeks away from Christmas (WHAT?!) and I still have at least half of my shopping to get done. So no, I'm not somebody you'll find out at the mall on Christmas Eve (at least I hope not…I'm not usually that bad), but I guess you could definitely call me more of a last minute shopper.
No matter what your shopping style may be, there are always a few fun tips to keep in mind. Huffington Post recently posted an article, 11 Secrets of Holiday Super Shoppers, and it not only has some great tips, but the GIF's they added totally had me chuckling. What is it about GIF's??
Out of their entire list, I'd say that my favorite tip would have to be #11:
They remember what the spirit of giving is all about.
"This year, I'm focusing on buying fewer, more meaningful things," says Reiter. "I think we should always aim for quality, not quantity – especially for the holidays." Kristen of The Frugal Girl echoes the sentiment: "Instead of buying things willy-nilly," she says, "study your recipient so you can choose a thoughtful, heartfelt gift – the sort of gift will mean a lot to the recipient, regardless of how much you spend."
Sure, sure, call me cliché but it's so true, and I think that this is part of the reason why I really struggle when it comes to holiday shopping. For example…my dad? Hardest person on the planet to shop for (that's right dad, I know you're reading!)…
With my brother coming in at a close second…
My dad has everything he needs and usually if he doesn't have it, he winds up going out to buy it shortly after realizing that he does need it.
Yeah, I could go out and buy him some random "perfect for dad" gift that's on display, but that doesn't mean that it's perfect for MY dad. I really like to put some thought into my gifts because when he (or anyone!) opens it, I want him to know that he means enough to me to put some extra effort into it. And that goes for everyone that I buy gifts for! You guys know what I mean?
Sorry, got off on a bit of a tangent there. But hey, for the heck of it, I'm going to go ahead and add another tip to the list of secrets of holiday super shoppers:
Start/Open up a Christmas Club.
And one of these years, I swear, I'm going to actually do it…
My parents always did a Christmas Club through their bank each year and they said it was super helpful t to have the extra cash there and ready to use. I'm pretty sure you're usually not allowed to touch whatever you put into it during the year until maybe November-ish? So I guess that could be a down side if you run into a situation where you need some money STAT. But I know that once holiday shopping season rolls around, we're always kind of like, "Dang, why didn't we start that Christmas Club this year?!
Hey, maybe I'll make it a New Year's Resolution?
So for now, I'm going to leave you all with some fun info from my friends at Sears, who are making holiday shopping "more merry" with NEW exceptional offerings and services that make shopping easier and more convenient (some of which I already shared with you!).
Shop from home and pick up your purchases at your local store with free store pick up, guaranteed in five minutes!
Plus, now you can pick-up your purchases for free with Sears In Vehicle Pick Up, Return and Exchange in Five, powered by the Shop Your Way mobile app. It lets members pick up, return or exchange their online purchases for free – guaranteed in five minutes or less – without ever leaving their vehicle.
With Reserve It, members and customers can easily shop online for the latest clothes and footwear, place them on hold with just one click, and then try them on in-store.
Expanded Free Store Pickup allows members to pick up sears.com or kmart.com orders at any of each other's stores – more than 2,000 locations nationwide. The service gives shoppers more convenient access to an even wider selection of their favorite brand-name products.
Get Advice/Member Assist , a digital tool from Shop Your Way, connects members with store associates across the country at the click of a button.
And finally, here's a fun little infographic that Sears put together!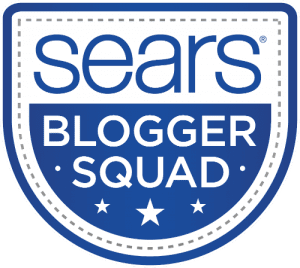 So…what kind of a holiday shopper are YOU?