1. Do you guys remember, like, forever ago when I said I wanted to change my hair color? Well, I finally did it last night! Here's a look at the before…
And here's the after!
I love, love, love. I have no idea what colors were used, but I do know there was a mix of three different ones and I had about a gazillion foils on my head. Oh, the things we do for beauty.
2. Did you guys seeeeee this?!? Crispy m&m's are BACK!
I saw a commercial for them last night and I may have gotten a bit too excited about it.
3. So I woke up yesterday with an odd, tight feeling in my back. Then within about an hour, I wound up with some crazy intense back pain. No idea what is going on, but I think the universe is trying to tell me I'm getting old. Or maybe that I should just take the rest of the week as a rest week from workouts?
4. My brother and his girlfriend got a new puppy about a month ago (I think?) and ohmygod, is he not the most adorable thing ever?!
His name is Binx.
5. A little something to think about today…
6. Peanut butter chocolate cookies are like a gift sent from heaven.
I absolutely love it when my co-worker friend makes these – they are the best!
7. We've been trying to get Lucas more used to the idea of brushing his teeth, but it turns out, he's more interested in helping mommy brush her teeth than his own.
It's so funny, and he thinks it's hilarious which (of course) makes it even more hysterical for me.
8. The winners of the Rodan + Fields giveaway were chosen! Congrats to entry #37 and #79
Tammy:

I would love to try this because as I'm reading your description of KP I realize this may be what I have on my back and the top of my hands!! I will probably buy this product now anyways, even if I don't win.

Michelle Classen:

WOW – I've dealt with good ole KP for my entire life and tried so many different cremes – exciting to know that maybe this is the one!!!
9. Tonight, I'm planning on my dinner consisting of two things: prosecco and cake. There's nothing wrong with that, right?
10. Oh, I forgot to mention…today is my birthdaaaaayyyy!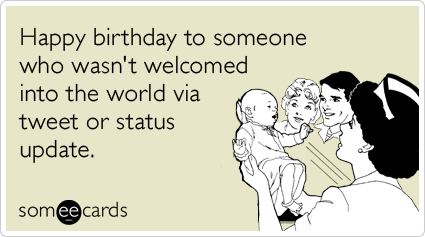 Officially 31. Yikes!
And on that note, I'm off to go celebrate the birthday! Hope everyone has a fabulous Friday and a wonderful weekend ahead.